Board Members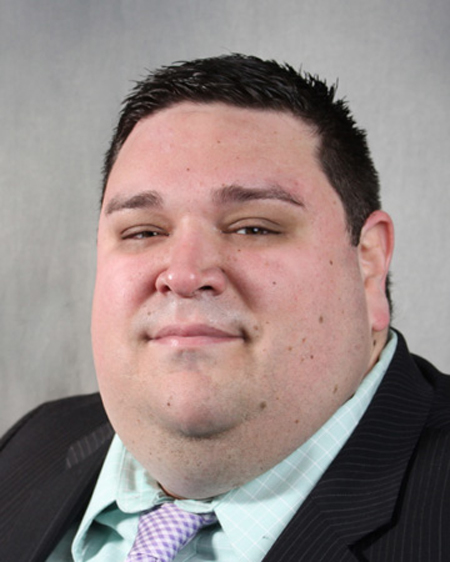 Christopher Curtis, State Treasurer
Chair, Department of Taxation and Finance Commissioner Designee
Chris Curtis was appointed Deputy Commissioner and State Treasurer for the New York State Department of Taxation and Finance in May 2016. He leads the Division of Treasury that shares joint custody of the state's general checking account with the NYS Office of the State Comptroller and is also statutory sole custodian for several public authorities.  Among other responsibilities, Treasury manages and invests billions for state authorities and agencies; authorizes the final release of all state payments; stops fraudulent checks; reissues, prints and mails thousands of replacement checks; prints, sorts and distributes checks for state payroll, vendor, and sole custody payments; reconciles hundreds of bank accounts; and sells more than $1 billion in cigarette tax stamps annually to authorized agents.
Prior to his appointment as Treasurer, Chris served as Deputy State Treasurer for two years.  He also worked at the New York State Division of Budget for eight years managing the state's debt portfolio.  He served on the team that helped the state contend with the national financial crisis that began to unfold in late 2007 and participated in the restructuring of billions of dollars in variable rate instruments.
Chris began his career at the United States Department of the Treasury as a financial economist focused on federal loan guarantee programs.
He earned a master's degree in political economy from the London School of Economics and a bachelor's degree in economics from Siena College.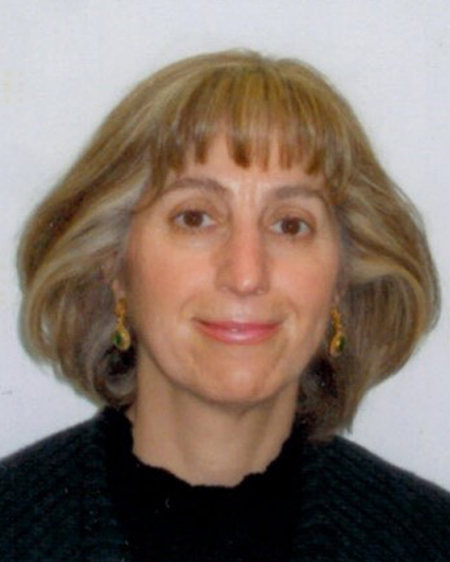 Shirin Emami, Executive Deputy Superintendent of Banks at the New York State Department of Financial Services
Department of Financial Services Superintendent Designee
Shirin Emami is the Executive Deputy Superintendent of Banks at the New York State Department of Financial Services. As such, she oversees four divisions of Banking within the Department: Community and Regional Banks; Foreign and Wholesale Banks; Licensed Financial Services, and Mortgage Banking. The four divisions of Banking are responsible for the supervision and regulation of New York chartered and licensed financial institutions, including regional and community banks, wholesale banks, savings banks, credit unions, branches and agencies of foreign banks, foreign bank representative offices, budget planners, check cashers, licensed lenders, money transmitters, premium finance companies sales finance companies, and non-depository institutions and individuals engaged in mortgage loan origination and mortgage loan servicing activities in New York.
Prior to her current position, she was the General Counsel-Banking at the New York State Department of Financial Services. Prior to joining the Department, she was Director and Associate General Counsel at Barclays Investment Bank; Director and Counsel at WestLB AG in New York; Vice President and Counsel at J.P. Morgan; Deputy Counsel at the Bank of Tokyo Trust Company in New York; and associate at the law firm of Shearman & Sterling in New York. The Executive Deputy Superintendent graduated from Cambridge University Law School and Columbia University Law School.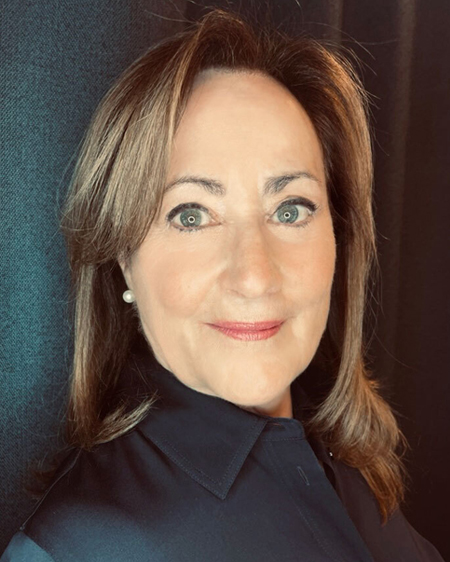 Beth R. Finkel, State Director AARP New York
Appointed by the Governor
As State Director, Beth R. Finkel leads the day-to-day operations of AARP New York, the most visible and successful organization in the state advocating for New York's 50 plus population.
During her tenure as State Director, AARP's powerful lobbying efforts on behalf of its 2.5 million New York members and their families have led to historic NYS reforms including passage of the Secure Choice Savings Program, Care Act, Assisted Living protections, Anti Predatory Lending, Paid Family Leave and Affordable Housing and Right to Counsel in NYC legislation, numerous bills on Kincare and – since the onset of the coronavirus pandemic – groundbreaking state legislation to improve nursing home conditions, ban utility shutoffs, allow for universal absentee voting, and expand access to on-line food ordering and delivery through the SNAP program.
Prior to her appointment as State Director, Beth was the Director of Engagement for AARP New York where she was responsible for all community programs and activities that serve the organization's membership and engage its vast network of over 6,000 active volunteers across the state. In her role, Beth specialized in programming and advocacy for older New Yorkers around hunger, caregiving, grandparents raising grandchildren, multicultural outreach, livable communities, financial security, ageism and long-term care. 
Through her years at AARP New York, she led and developed the statewide Kincare Coalition and New York's Older Adults Hunger Stakeholders Coalition. She convened the first Older Adults Hunger Summit to find solutions to barriers to food insecurity.  She also co-created the NYS Medicare Savings Program Taskforce, a consortium of government, public policy makers and advocates that worked to break down obstacles to enrollment of low-income Medicare beneficiaries to this group of benefits. Beth represented AARP New York on the Governor's SMART (Saving More to Achieve Richer Tomorrows) Commission, which helped develop the Secure Choice Savings Program, and she serves on The NYS Food Policy Workgroup, The NYS Department of Financial Services Consumer Protection Taskforce, Women and Finance Taskforce, The NYS Rx Affordability Board and the NYC Age Friendly Commission.
Beth has published numerous white papers and research reports including: Hunger Among NY State Older Adults, The State of the 50+ in NY State; Kinship Care in New York: Keeping Families Together; High Anxiety: Gen X and Boomers Struggle With Stress, Savings and Security; Countdown:  New York's Vanishing Middle Class; Caregivers in Crisis: Why New York Must Act; and Disrupting Racial and Ethnic Disparities: Solutions for New Yorkers Age 50+ - the concept of which she pioneered and which is now being replicated in numerous AARP state offices.
A native New Yorker, Beth holds a Masters of Social Work from Yeshiva University in Community Organizing and a Bachelor of Science from American University in Business Administration. She and her husband live in Manhattan.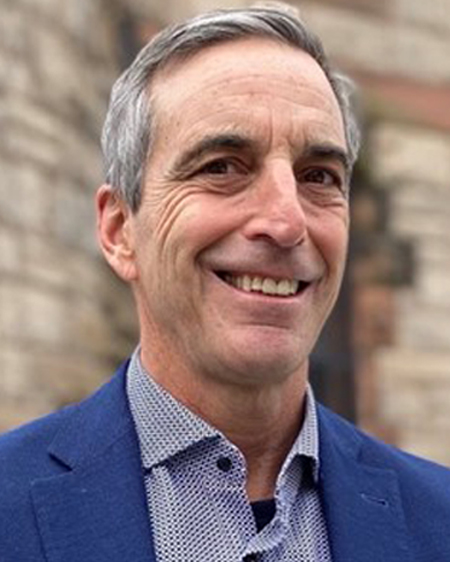 Tom Nitido, Executive Deputy Commissioner at the New York State Office of General Services
New York State Comptroller Designee
Tom Nitido serves as the Executive Deputy Commissioner and Chief Operating Officer at OGS bringing with him decades of experience in state and local government.
Tom's career includes serving as Deputy State Comptroller for the New York State and Local Retirement System, and Deputy State Comptroller for Budget & Policy Analysis.  He was the Assistant State Comptroller for Pension Integrity and served two terms as the elected Comptroller for the City of Albany.  Previously, he was the Executive Director of the Health Committee of the New York State Assembly and a member of the Albany Common Council.
His other public service includes work with immigrant and refugee groups, Albany County Board of Health, Federal Emergency Management Agency (FEMA), COVID-19 vaccine and test centers, and the U.S. Census Bureau.
Tom earned a BA in economics from Union College and an MS in Environmental Science & Communications from Syracuse University/SUNY College of Environmental Science & Forestry.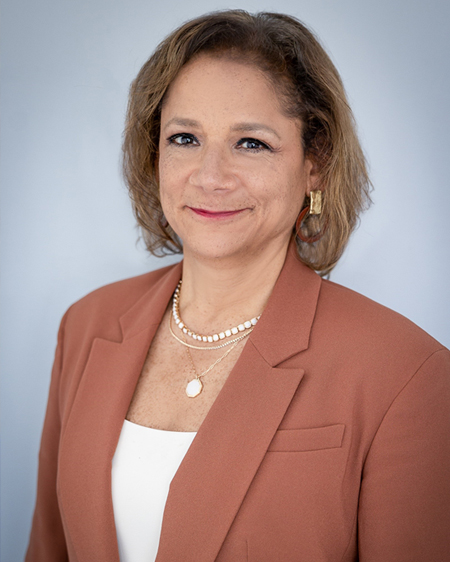 Lisa Sorin, P
resident of the Bronx Chamber of Commerce
Appointed by the Governor
Lisa Sorin serves as the president of the Bronx Chamber of Commerce, and is the first female president of the organization. She also holds the distinction of being the first woman to become a Board Chairperson of the Chamber, and was an active member of the Executive Board until her appointment at President.
Lisa, who holds a Master's Degree in Business Leadership and a Bachelor's Degree in Business Administration from Concordia College, has not only reached new heights in her organization, but has also paved the way for other young women to challenge themselves to achieve greatness academically and professionally. The Bronx Chamber of Commerce Scholarship program that she founded awards scholarships to female high school students in the Bronx during Women's History Month.
Prior to her appointment to the Bronx Chamber, Lisa served as Executive Director of Westchester Square Business Improvement District for 6 years. As the BID Director, she was responsible for the economic and community development, program planning, fundraising, and fiscal management of the district.
She was dedicated to bringing a better retail mix to Westchester Square and educating the merchants about the importance of marketing and navigating city services. She succeeded in establishing art installations, building a BID website, eliminating graffiti, and developing family events which reached thousands of residents and visitors in the area.
Lisa also founded LAS Consulting Services, Inc., which provided marketing, public relations and event planning services for non-profits and corporate entities for over 15 years.
She has passionately contributed to making a difference in the borough of the Bronx by investing her time, energy and expertise in raising funds and promoting youth programming and education. For the past 20 years, she has held various positions on Community Board 2, Bronx YMCA, Red Cross, Casita Maria Center for the Arts and Education, Bronx Council on the Arts, VISIONS, and the Bronx Children's Museum.
For all her achievements, Lisa has received numerous accolades, including community service awards from the Red Cross, the American Cancer Society, and NYC Parks and Recreation department. She has also been presented with numerous citations from the Office of the Bronx Borough President and several other elected officials. She has eagerly devoted many years of her life to improving the culture, community, and infrastructure of the Bronx and aims to have an even larger impact in the coming years.
Her efforts and hard work have been acknowledged by the CORO Neighborhood Leadership Program, and she was named among the 25 Most Influential Women of the Bronx by the Bronx Times Reporter.
Lisa has two daughters, Daniela and Gisselle, and she strives every day to lead them by example with her integrity, empathy, and hard work. She believes that when the time comes, her daughters will be able to take over the mantle and continue to make a positive difference in the borough and society at large.
Updated: